We exist as the voice for the patient
Patients Lives Matter. This site is a consumer-oriented service that can help consumers make informed decisions about their health care.
Our mission is simple
Empowering patients, caregivers, and providers with reliable information.
Our vision is compelling
A relentless commitment to safe healthcare through reliable information.
Our values are enduring
We value honesty, trust, and reliability in all our work.
Find and Compare Hospitals
Medical errors are the third leading cause of deaths after heart disease and cancer. Each year, an estimated quarter of a million patients (range 250,000 - 440,000) die from medical errors. Millions more are affected from shabby care, bad treatments, and poor services from healthcare providers.
Hospital stays are expensive - adding up to more than $3.3 trillion a year. There is no standard system that determines what a hospital charges for a particular service or procedure. So, we created our site to help patients see how their hospital compare with others.
While others talked, we listened
Now over a decade, we listened to the numerous emails and letters of complaints, suggestions, and feedback from patients and created an easy tool for hospital consumers to find, compare, and review hospitals.
About our members
Our goal since the beginning was to empower patients, caregivers, and providers with reliable information to improve healthcare and reduce unnecessary errors. Our members are just like you – down-to-heart folks seeking to find dependable hospitals that deliver high-quality care and connect others with great hospitals by sharing actual first-hand care experiences with hospitals. There is strength in numbers.
Recognizing Healthcare Excellence®
We analyze data and publish ratings and rankings on more than 4,500 different US hospitals. Since 2013, we published 100 SafeCare Hospitals® that excelled with evidence-based metrics of low infections, low complications, low readmissions, low patient mortality, and high value of care. Only about two percent of hospitals earn the prestigious 100 SafeCare Hospitals® distinction, and the top 50 hospitals represent our top one percent in the nation.
100 SafeCare Hospitals®
Our reviews include incredible details about what's important to patients: "Hospital Deaths", "Hospital Complications", "Hospital Infections", "Hospital Readmissions", and "Hospital Charges".



As seen in SafeCare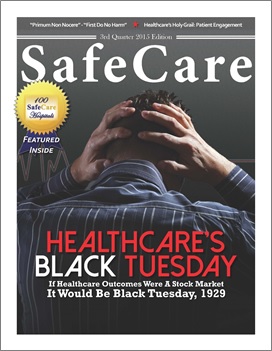 As seen on YouTube